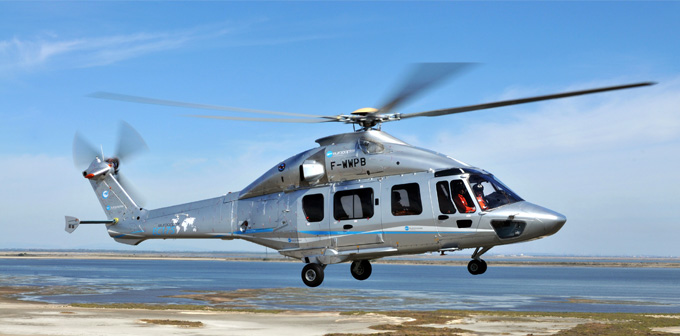 Stand-by equipment is an emergency feature used in the event of primary flight instrument failure. Because such equipment is obligatory under Instrument Flight Rules (IFR) and most helicopters are still equipped with standard (non-electronic) instruments, the market for IESI is significant.
"Until recently," explains Emmanuel Guyonnet, Helicopter Marketing and Product Policy Manager at Thales, "IESI was poorly suited to the specific requirements of helicopters. They were originally designed for long-range aircraft, which meant they struggled to deal with the low speed and high-vibration environment of a helicopter."
Adapted for helicopters
Thales has responded to this gap in the market by designing a helicopter-specific IESI, which is due to be integrated onboard Eurocopter's IFR range. Some of the new features include:
High precision air speed measurements at low velocities, thanks to special sensors and a new set of algorithms
Capacity to resist the high vibration environments encountered by helicopters
Resistance to High Intensity Radiated Fields (HIRF), as helicopters are often required to fly close to powerful radars
Specific casing to protect against salt spray in offshore environments.
On top of this, Thales's IESI is compact and lightweight, offering significant savings in terms of weight and electrical consumption.
Milestones
The new IESI is currently being tested onboard the Eurocopter EC175 and EC135. At the end of this qualification phase, it is expected to receive ETSO certification.
In the future, the instrument could be used onboard military helicopters: it fits seamlessly into any glass cockpit configuration and features high-quality nighttime chromaticity (using NVG, Night Vision Goggles). "What's more, the platform allows the integration of a third party application," adds Emmanuel Guyonnet, "and that means there's plenty of potential for future growth!"