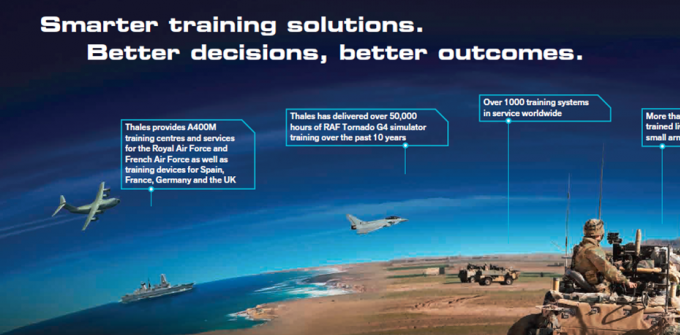 Wherever people are operating in critical environments, Thales's aim is to ensure they achieve and maintain the highest possible capability in the shortest possible time, using simulation-based and enhanced-live training solutions. This approach will be widely illustrated at I/ITSEC.
The main exhibit on the Thales stand at I/ITSEC is a series of demonstrators and real training equipment which demonstrate the innovative approach to collective training solutions for land and air forces.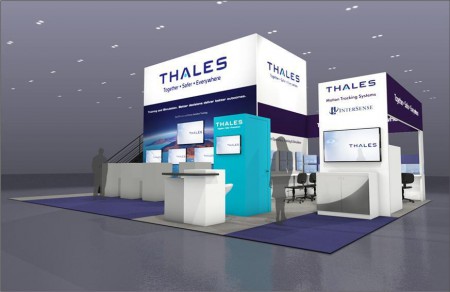 This year's stand will be presenting various solutions such as the Air-to-Air Refuelling Station, providing a synthetic training capability suitable for initial training of aircrew in the Mission Systems Operator role in military refuelling aircraft. This solution fulfills the following high-level training requirements:
Familiarisation with the systems accessed from a mission systems console.
Pre-flight procedures for air-to-air-refuelling tasks
Air-to-air refuelling procedures
Managing system failures that affect air-to-air-refuelling
The Motion Tracking Systems zone will be displaying the InterSense IS-1200+ motion tracking system by Thales Visionix, Inc., an inertial/optical hybrid technology developed to track head motion in operational aircraft, as well as simulators (fixed and motion base). Demonstrated along with the Thales Visionix Scorpion Helmet Mounted Cueing System, the user can view colour symbology overlaid on the real world to enhance operational awareness.
Come and meet us on stand 1000 at i/ITSEC 2013- Orange County Convention Center, and discover the whole panel of training and simulation solutions proposed by Thales.
To find more about Thales solutions click here
*I/ITSEC (Interservice/Industry Training, Simulation and Education Conference) is the world's largest modelling, simulation and training conference : click here