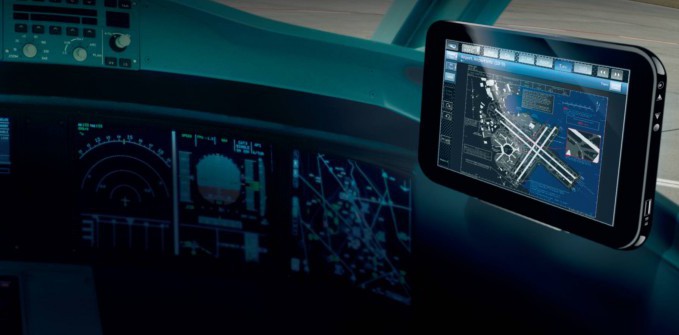 The presentation will give you a full overview and demonstration of TopWings, the unique, ground-breaking EFB concept from Thales.  During the webinar, Thales experts will also introduce you to the revolutionary tablet designed for cockpit use – the Thales Pad.
TopWings provides airlines and operators with a total end-to-end, connected and customized EFB solution from design to full support, including onboard and ground software and hardware solutions, along with associated services. You will also see how the TopWings connectivity capabilities enable the live transfer of data between the aircraft and ground resources.
This webinar will be broadcast live from SILAB, the Services Innovation Lab, a unique laboratory in Toulouse, south-western France, dedicated to conceiving in close conjunction with our customers the best solutions adapted to their needs.
A specific Q&A session at the end of the webinar will allow you to ask the Thales experts any questions regarding Topwings and its implementation, about the Thales Pad or your own EFB project.
How to sign up for the webinar: Simply click here, fill in your details and then select your preferred webinar session.
Photos credit: copyright Thales