Morane Saulnier replica soon to cross the Mediterranean!
Sep 16. 2013
The  Morane-Saulnier type G  rebuilt by the  Réplic'Air association as a replica of the aircraft used by the aviation pioneer Roland Garros 100 years ago, will cross the Mediterranean on Sunday September 22nd. Thales has been partnering with the passionate aviation specialists who are about to mark the centenary of Garros's extraordinary achievement.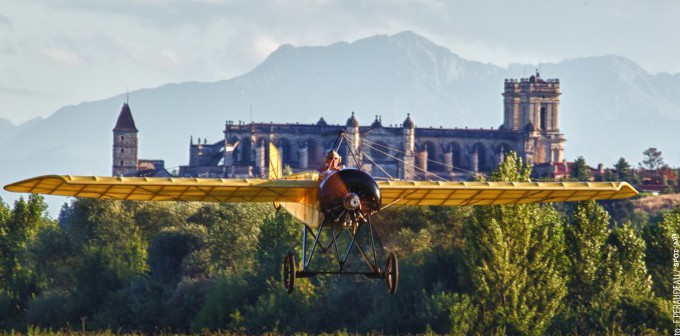 The Toulouse-built aircraft will take off from Fréjus located in south-eastern France and its destination will be Bizerte in Tunisia. The duration of the flight is estimated to be around 8 hours.
The Morane-Saulnier type G replica made its first flight on August 10th of this year. An ongoing flight test campaign has followed the maiden flight in order to obtain the authorisation from the French civil aviation authority DGAC to complete the crossing of the Mediterranean. 
Rendez-vous at in Fréjus on September 22nd, 2013, around 7AM local time!
Onboard will continue to follow this adventure and keep you posted about the outcome.
Photo credit: copyright Réplic'Air'