Photonics day at the Thales Campus in Bordeaux
Jul 17. 2017
Less than a month after signing a partnership agreement at the Paris Air Show, two high-tech clusters from Southwest France took part in a special event hosted by Thales at the Bordeaux Campus to map out a strategy for the PHAROS photonics and microwave project.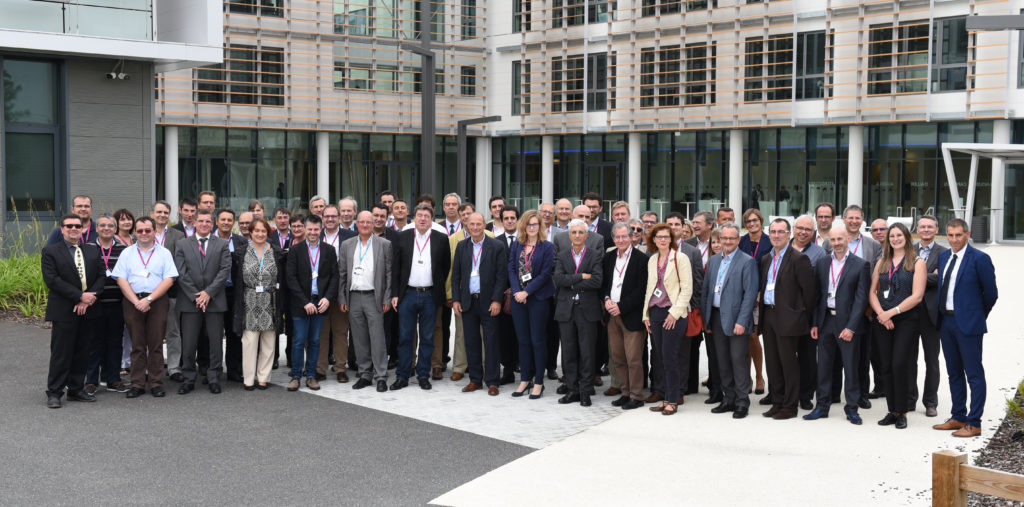 The event on 3 July was attended by members of the ALPHA-RLH and Aerospace Valley clusters to focus on photonics and microwave applications in the aerospace and space industries and how they relate to connected objects and unmanned systems. PHAROS is the flagship project in a strategic area of interest for both clusters. The jointly led project draws on their respective capabilities and areas of expertise to achieve a common goal — expanding the use of photonics in the aerospace and space industry. Applications include displays, LiFi communications, LIDARs and additive manufacturing; and microwave technologies for radar, communications and WiFi.

"We believe that our work on photonics and microwave technologies with the PHAROS project will ultimately lead to new solutions for both civil and military markets. Possible applications include controlling flight parameters, recharging UAV batteries with laser beams, transmitting microwave signals over optical fibre or measuring air data using fibre-optic sensors," says Marc Gatti, head of research and technology for Thales's avionics business.

A driving force in the region

Thales is playing a major role in both these clusters, which have several locations in Southwest France, and the company is also one of the biggest employers in the Nouvelle Aquitaine and Occitanie regions, with sites at Mérignac, Toulouse, Brive, Chatellerault and elsewhere.

The Group is involved in a number of innovation programmes and pilot projects with these clusters, addressing various strategic areas of interest such as human-system interactions (IHS), onboard systems (SOCLE) and air transport safety (STA) as well as photonics.

The photonics event was a chance for several Thales entities, special forces units and other players to pitch their ideas so that participants from the academic research community, startups and SMEs could position themselves in the quest for solutions. Thales also provided input on a number of technical topics to help members of the clusters better understand the issues facing developers in the short and medium term.
Stay connected with us...