Qatar Airways selects dual HUD system option for its new A350 XWB and A380 Airbus fleet
Jul 23. 2012
QATAR Airways, A350 XWB launch customer with an order of 80 aircraft, has recently increased its A380 order by up to 10 aircraft and announced that both aircraft types will be delivered with a dual Head Up Display (HUD) system provided by THALES.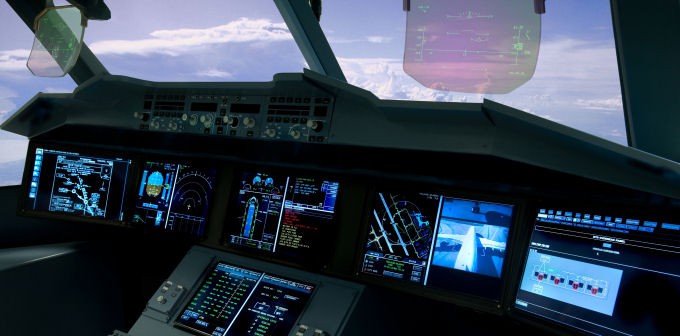 Head Up Display systems are gaining industry-wide popularity and now equip more and more commercial aircraft cockpits. The HUD system is a major situational awareness contributor giving pilots much greater visibility throughout all phases of flight, especially Take-off and Landing. Most new aircraft are now designed with a basic or optional HUD as part of their initial design and certification right from their Entry Into Service (EIS).
The HUD provides pilots with essential, intuitive and immediate trajectory information through symbols presented on top of the pilot's actual external view. It allows smoother transition as pilots switch between "eyes in" and "eyes out" operation. The HUD system also has the possibility to bring some operational benefits such as reduced minima on suitably equipped runways.
"We are dedicated to providing our fleet with the latest technological innovation," says Captain Suhail Isameel, Chief Flight Operations Office of Qatar Airways, "and we are confident that the Thales Head Up Display system will provide our pilots with the tools they require and maximise our operational efficiency."
"It is with great pride that we will support Qatar Airways introducing our HUD on its new Airbus fleet" says Daniel Malka, Vice President & General Manager, Thales Avionics Services Worldwide. "We want to keep the best level of support for products and services that our customers are used to receive from us in providing the Airlines some contribution to their growth".
Photos credit: ©Thales-A Frespuech