QinetiQ, Thales and Textron AirLand partner for ASDOT
Jul 12. 2016
The three companies' CEOs met at Farnborough International Airshow today to announce the signing of the Memorandum of Understanding (MOU) setting the foundation for the collaboration that will bid for the UK Ministry of Defence's upcoming Air Support to Defence Operational Training (ASDOT) programme.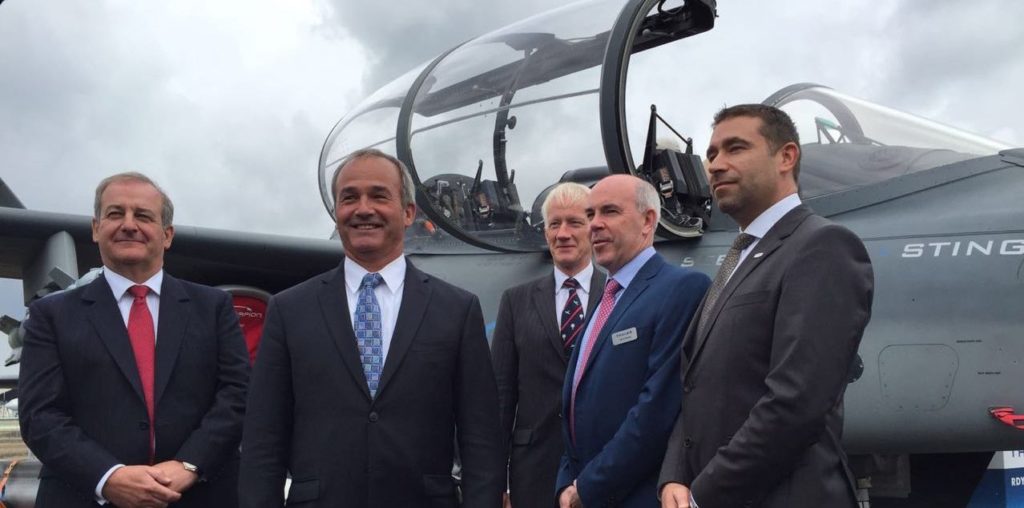 The operational training activities that will comprise the ASDOT programme are currently fulfilled by a number of providers, both military and civilian. This team will propose an innovative, cost effective, technologically advanced reliable managed service using the Textron AirLand Scorpion jet equipped with Thales and QinetiQ sensors to provide a broad spectrum of training for all three armed services. The competitive contract is expected to be awarded in September 2018 with a service delivery start in Jan 2020 over 15 years.

Through this partnership, Thales brings its extensive experience in delivering fully managed training services and engineering bespoke high fidelity training equipment such as full mission simulators for leading air platforms (A400M, Voyager, Tornado, Rafale, Mirage 2000, Hawk and Eurofighter).

Thales will also provide a range of sensors optimised for situational awareness, threat replication and targeting training, as well as Electronic Warfare capability.

Victor Chavez, Thales UK CEO, said: "Through this unique partnership with QinetiQ and Textron and the complementary expertise within our respective fields, we have the opportunity to offer all three armed services the most effective, cutting edge technology coupled with world leading training and services expertise. The UK Ministry of Defence will be able to benefit from the collaboration of technologies and knowledge to deliver important long-term Air Operational Training services."

Find us on Twitter @thales_avionics, on our official Youtube channel Onboard TV and on LinkedIn Thales Aerospace.