Science promotion: the multiplier effect of working together
Feb 09. 2016
Thales and the Cap Sciences outreach organisation signed a partnership agreement on 5 February aimed at exploring new avenues of collaboration and gaining added leverage to promote science, technology and innovation across the Aquitaine region.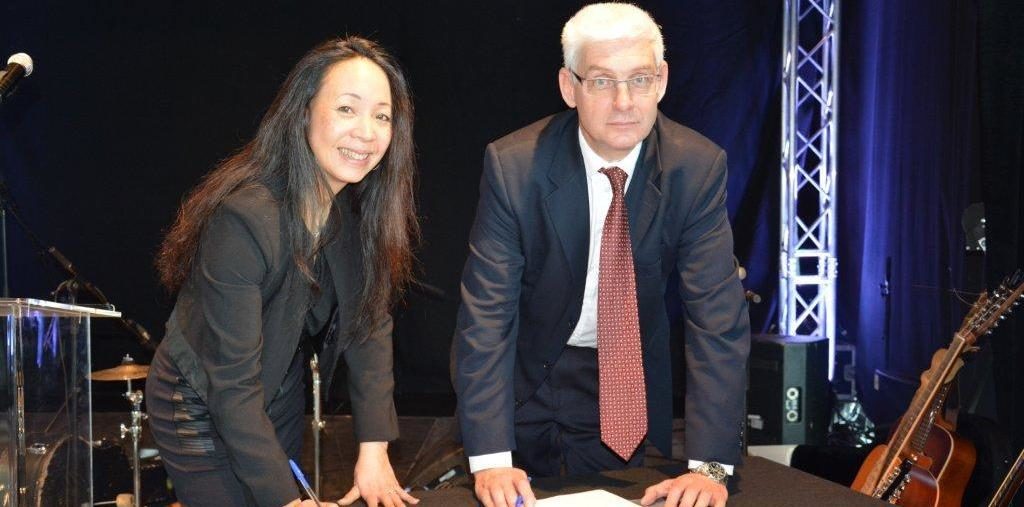 Thales has always been engaged in the regional development process, and this new partnership with Cap Sciences in South-West France "is just the latest concrete example of a long-standing involvement with our local ecosystem", says Trang Pham, Thales development director for the Aquitaine region.

"For over 40 years, we have helped to drive regional development through our ties with high-tech clusters and centres of excellence, and by working hand-in-hand with academic researchers and educators," she says.

Through this latest partnership, Thales is further stepping up its engagement by supporting one of the region's leading advocates of the culture of science and technology. The centre's projects really resonate with Thales employees, who share the same passion for technology and the same conviction that education, training and collective intelligence have a critical role to play in the region's economic and cultural development.

"Since our very first contacts with Cap Sciences a year ago, we have seen a constant stream of new ideas about possible areas of cooperation that could be of mutual benefit to both our organisations. We are both committed to developing a strong scientific culture, particularly among young people, and to promoting innovation and creativity throughout the region," says Trang Pham.

A number of projects were launched even before this new agreement was signed. The partners worked together to organise a discovery outreach programme for 11-15 year olds focusing on Thales's areas of expertise, and more projects are already in the pipeline. "It's a textbook example of 1+1=3," concludes Trang Pham, "when the whole is greater than the sum of its parts. Bringing our expertise together will give us added leverage to drive the development of the region's thriving ecosystem of high-tech companies and innovators."

About Cap Sciences
Cap Sciences works to promote a culture of science and technology throughout Aquitaine Limousin Poitou-Charentes, one of France's 13 new administrative regions and home to almost 6 million people. Its main facility on the Quais de Bordeaux has attracted more than 1.8 million visitors since 1995, and the organisation is going from strength to strength as it deploys the ambitious new scientific and cultural programme announced last year.
Stay connected with us...