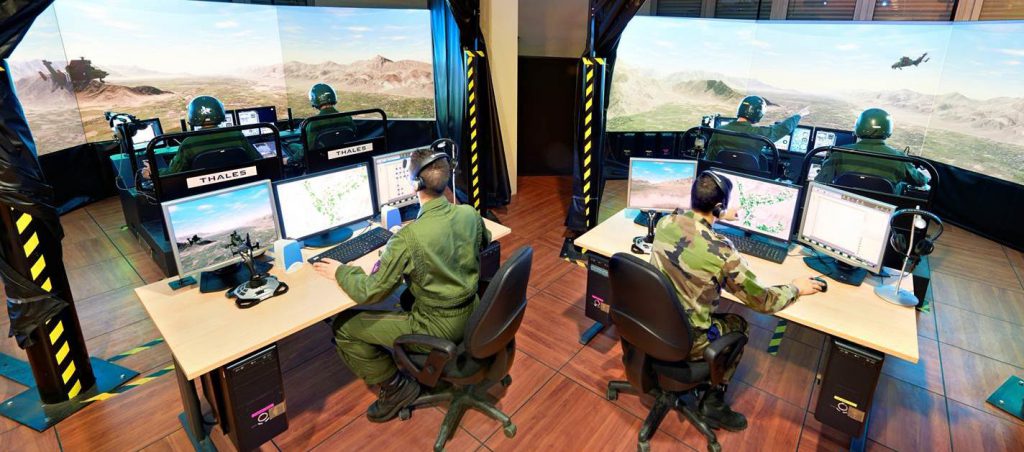 The Thales helicopter mission trainer will enable pilots to acquire and develop the tactical skills and be mission-ready. It will allow pilots to train in a diverse array of programmable tactical scenarios, such as combat search and rescue, airland, naval operations or even commando insertion / extraction. All trainings will be analysed at a debriefing station to prepare for a successful mission.

Thanks to a high definition visual database and to a rich, synthetic and powerful environment, the flexible, modular trainer can be configured to allow individual pilot and commander training as well as training of entire aircrews for collective operations, such as multi-crew and multi-platform coordination and combined arms deployments.

This first collaboration between Thales and the Senegalese Armed Forces signals the beginning of a strong partnership in simulation and strengthens the company's positioning in this segment.

"
These training tools of the future have been developed using Thales state-of-the-art technologies to enable highly effective instruction and training. The Senegalese Armed Forces will benefit from a training system perfectly matching the tactical training requirements of helicopter pilots, reconstructing operational conditions with a high degree of realism.
"
At a glance…
• Senegalese attack helicopter and transport helicopter pilots will benefit from collective tactical instruction and training
• The Thales trainer-simulator reconstructs operational conditions with a high degree of realism
• The system will be installed at the Air Force Academy at Thiès, near Dakar.
Photo: Copyright Quentin Reytinas, Thales