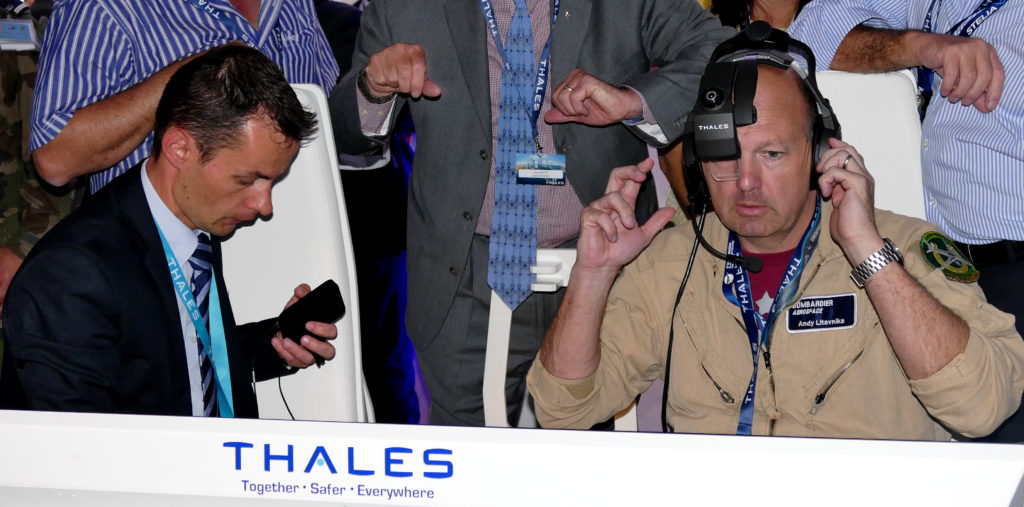 The delegation included crew members from Bombardier, Airbus, Boeing and the South African Flight Test School. They took this opportunity to test the Avionics 2020 connected cockpit and the brand new TopMax head-worn display.

Thales is proud to support this international organization that seeks to promote air safety and contributes to aeronautical advancement. From its beginning in 1955, the Society of Experimental Test Pilots has grown into an internationally recognized organization which has made its mark in the aerospace world. SETP brings together about 2,500 members including 2,300 experimental test pilots in more than 25 countries throughout the world.


Legend: Lou Knotts, who is President of Calspan and Fellow of SETP, had the honor to give to Gil Michielin a "Certificate of Appreciation" in the name of SETP. (Photo: Thales)
Stay connected with us...