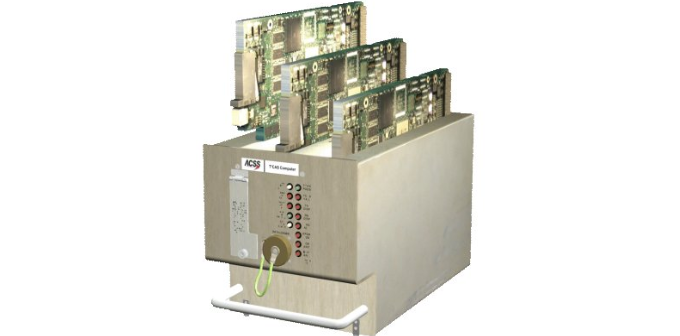 This equipment developed by ACSS (Aviation Communication & Surveillance Systems, a joint venture company between L-3 Communications and Thales) features in one single unit a Traffic Collision Avoidance System (TCAS), a Terrain Avoidance Warning System (TAWS) and a Mode S transponder, saving the airline significant weight, space and power consumption, which in turn translates into fuel savings.
The TCAS function is delivered with the latest standard Change 7.1. This standard will become mandatory in Europe for all new aircraft as of March 2012, and for all existing aircraft in December 2015. The TCAS also contains all the new ATSAW (Air Traffic Surveillance Awareness) capabilities defined by Airbus and is compliant with future NextGen/SESAR requirements.
The TAWS function features full Low RNP (Required Navigation Performance) 0.1NM (Nautical Miles) capability and unique performance-based algorithms that take into account aircraft status (engines, weight, flaps/slats configuration, gears) and atmospheric conditions (temperature, pressure) for its Terrain Advisories (TA), hence improving the level of awareness and comfort of the flight crew.
The Mode S transponder boasts full ADS-B DO-260A certified capability, the latest definition of ADS-B OUT standard compliant with all the latest and upcoming mandates in the world (Canada, Australia, Singapore, Hong Kong). The Mode S transponder software is easily upgradeable to DO-260B for subsequent mandates in Europe (2015) and US (2020) to be compliant with NextGen and SESAR requirements.
T3CAS has already been selected by than 13 airlines today and is currently flying on six of them as part of the controlled Entry Into Service imposed by Airbus on all new equipment. The T3CAS will be available to all airlines starting January 2012.