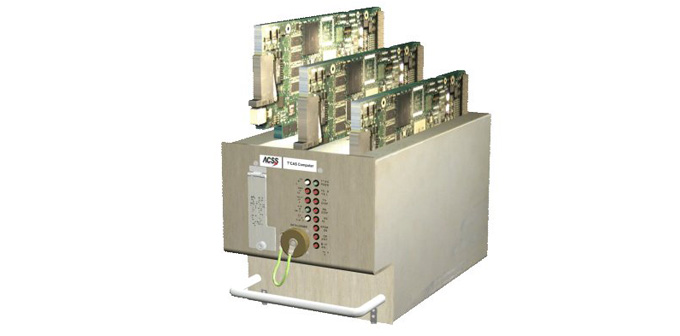 Following this certification by the EASA (European Aviation Safety Agency), T3CAS is now available as an option, free of charge, on Airbus 320 aircraft. Certification for the long range A330/340 aircraft is expected to follow in the next few weeks. The Controlled Entry into Service (CEIS), set to end in April 2011, will involve 6 major airlines.
"When the CEIS wraps up, we are confident that T3CAS will become an obvious choice for all 
Airbus customers," said Guillaume Gaillet, Marketing Manager for Surveillance Systems at Thales Avionics.
The new T3CAS offers three fully integrated functions in the same box: TCAS (Traffic Collision Avoidance System), TAWS (Terrain Awareness and Warning System), and Transponders. By combining these functions in a single unit, T3CAS offers an overall weight reduction of eight kilos. It also helps to free up space and provides significant savings in maintenance, power, and cost of ownership.
Some of the most striking innovations of T3CAS include:
A future-proof TCAS, offering full compliance to Change 7.1 TCAS standards.
New ATSAW (Airborne Traffic Situational Awareness) functionalities that empower the pilot to make better-informed decisions – and thus help optimise their flight and reduce fuel consumption.
A TAWS function featuring the industry's only intelligent performance-based terrain warning system, with a patented Avoid Terrain feature and a new obstacle functionality that provides information about man-made towers and aerials.
A future-proof transponder that is already compatible with the DO-260A standard – and will soon be DO-260B-compatible, in line with regulations planned for 2015.
The first installations of T3CAS will be implemented on Airbus aircraft operated by Air Niki, Air New Zealand, Cebu, GulfAir, Libyan Airlines, and Qatar Airways.