Thales and Aviovision team up on digital solutions for airline operations optimization
Mar 28. 2017
Aviovision became a 100% owned subsidiary of Thales at the end of 2016 together with its Aviobook® EFB software suite. The combination of both Aviovision and Thales's expertise further strengthens the group's positioning as leader in digital solutions designed to support airlines in the optimization of their operations. Onboard talks to Kris Van Den Bergh, CEO of Aviovision.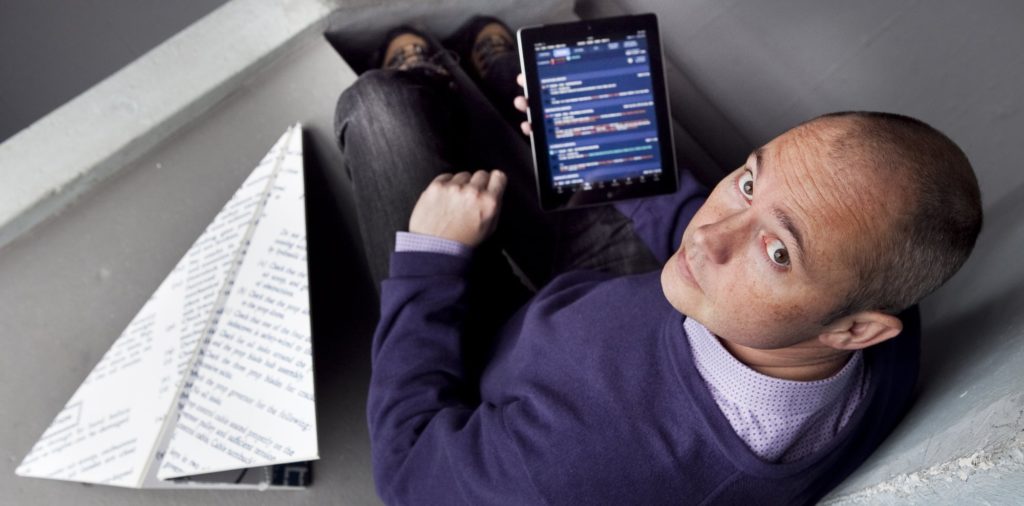 Can you tell us more about the Aviobook® offering?

The Aviobook® offering is an EFB software suite composed of different modules that respond to the needs the airlines have to digitalize their operations. The suite consists of functions on a tablet - Windows or iOS based - and a server application that runs in the airline operations department. Both provide together a number of functions and workflow driven tools to pilots, cabin crews and mechanics.

How do these solutions differentiate themselves from other digital solutions on the market?

The Aviobook® software suite is a very user-centric solution with a user friendly interface. The usability of the interface is a key factor of interest for our customers. Functions are also really integrated with each other so that data is shared between the different modules with a smoother and more efficient workflow for the end user.

What are other benefits offered to customers with the Aviobook® solution?

Besides this, another benefit of choosing the Aviobook® solution is also the way we work. We work in a very agile manner with 3 releases per year of the software.

We also want to make sure that we are very close to the customer during the design, implementation phases or when support is needed. We make sure that we react very quickly when questions arise or for unexpected developments during implementation phases.

Last but not least, we have a very knowledgeable team of experts: pilots or experts in different areas of the application for instance in performance, and we try to very much understand how to modify our software to comply with what the customer expects. So, the team is definitely also a big asset for Aviobook®.

Which type of customer is interested in Aviobook® software and on which markets are you present?

Currently our customer base consists of 34 operators and our solutions are implemented on more than 1.100 aircraft. Of this customer base, a large number are commercial airlines but we notice an increasing number of large business jet operators. The military transport and aircraft market is also of interest for us as it is very similar to the commercial aircraft market. We initially focused on Europe and medium size operators – but a year ago we have also started picking up customers in Asia and North America and both regions are our next focus.

Which benefits bring the combination of both Thales and Aviobook® capabilities?

The worldwide presence of Thales in terms of sales and support is very positive for Aviobook® particularly the experience and expertise of Thales in large scale infrastructure and secure solutions, and also the availability of Thales expert resources to integrate Aviobook® further with the aircraft systems, e.g. in terms of FMS, Head Up Display (HUD), cabin integration in the In-Flight Entertainment (IFE) area and cabin connectivity infrastructure. The expertise in Cybersecurity will also play a key role in the Aviobook® development.

What are the next steps for Aviobook®?

Besides the expansion to other regions, we are also looking at expanding our product portfolio. We are finishing the Electronic Techlog and Electronic Checklist modules. This quarter, we are launching Aviobook® Connect, a secure, dedicated chat application focused on flights whereby everyone included in the flight - flight crew, cabin crew, dispatcher or ground staff - can share information on the specific flight to the benefit of the overall efficiency.

We continue to expand our portfolio and are also enhancing functions of existing applications.
Finally, we are looking at aspects of integration between the EFB and the avionics and we are currently going through proof of concepts for aircraft integration to link the EFB to the aircraft avionics.
Stay connected with us...