Thales Bordeaux Campus opens for business
Oct 04. 2016
Thales has been planning the move since 2013. This week, the first of 2,600 staff went to work at the new 60,000 sq.m campus, where the Group is investing 200 million euros to relocate its Bordeaux operations into purpose-built premises at the high-tech park near the airport.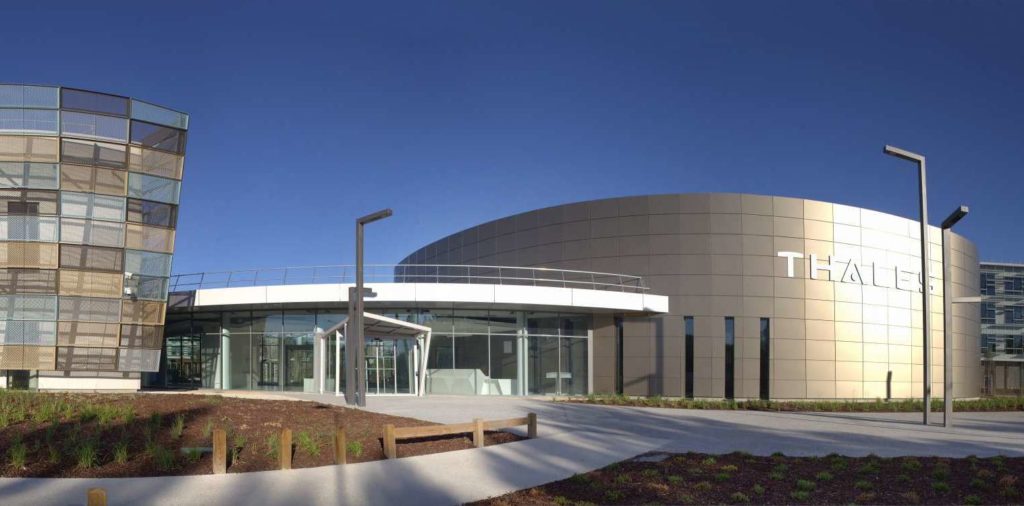 At Thales, innovation is written into our genetic code — every year the Group invests close to 3 billion euros in R&D and files 400 new patents — and the new Thales Bordeaux Campus is a showcase for three crucial aspects of the innovation mindset. First, its Innovation Hub features 1,500 sq.m of floorspace entirely dedicated to developing new concepts and ideas. Second, collaborative working methods have been planned for the entire site: the I-Swarm method was used to optimise space in terms of efficiency and well-being, with lots of natural light, landscaped areas and places for people to interact. Last but not least, the Campus is strategically located in the vibrant ecosystem of Nouvelle Aquitaine, famous for its high-tech start-ups and its forward-looking public sector partners.

The Thales Bordeaux Campus will primarily serve the avionics and defence mission systems markets, developing future generations of cockpit displays and flight controls, airborne radars for combat and surveillance missions, and systems and equipment for combat aircraft, UAVs, helicopters, mission aircraft and ships. Customer support and services will also be one of the new facility's core activities.

When he met the first Thales employees to move into the new campus, Thales CEO Patrice Caine commented on the vibrant local economy and said the Group was looking forward to being part of it for another 45 years!

Photo building, copyright @GA

Stay connected with us...