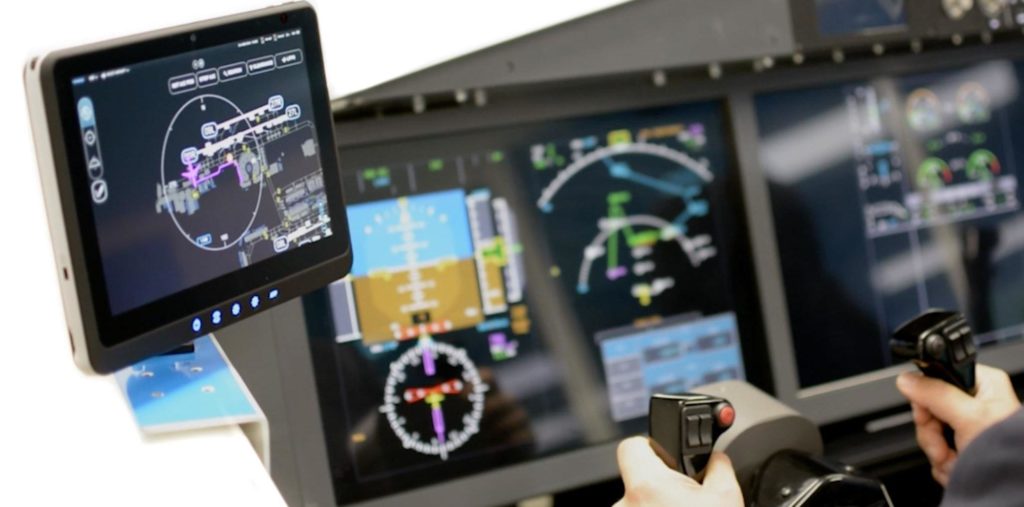 EFBs ensure pilots can access and integrate open world information in their mission planning and be seamlessly connected to their operation centers. This allows them to better manage their day to day workload and have the most up to date information at all times, which has quantifiably positive effect on their mission and ultimately to the bottom line of their airlines.

Thales meets this growing market need by deploying the Thales Pad, an EFB hardware integrated with the Aviobook software suite, seamlessly connected to the avionics suite through an Aircraft Interface Device (AID). By choosing Thales Pad, airlines will benefit from a Windows EFB tablet to connect pilots to operations centers and access real time open world information, such as weather data, in order to construct the most efficient flight plan and better manage their mission.

In addition to the operational benefits it brings, airlines particularly appreciate the avionics grade multi-touch display including extended luminosity range and anti-glare glass treatment, the Smart Docking Station hosting power and data-connectors, the easy one-hand docking and release system and high level of performance and customization.
14
14 airlines across the world already chose Thales for their Airbus and Boeing fleets
Stay connected with us...