Thales and Emirates Aviation University to initiate a new partnership
Nov 13. 2017 Thales and Emirates Aviation University, the education arm of the Emirates Group signed a Memorandum of Understanding which will initiate a new partnership to explore areas of cooperation in the aviation field. This agreement strengthens the Thales presence within the UAE and will bring cutting-edge expertise to Emirates Aviation University students.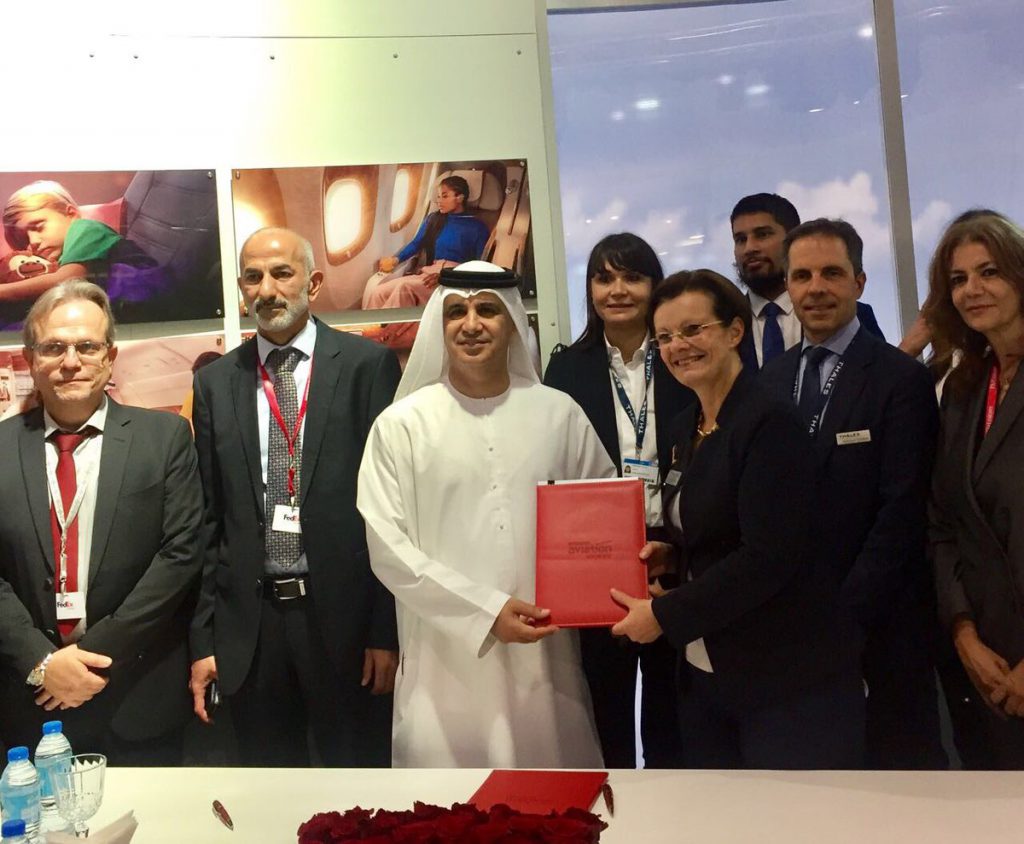 Thales has a proven track record in operational training to customers worldwide. Emirates Aviation University is the ideal launch-pad for careers in management and the technical spheres of aviation. This new collaboration will start with joint educational programmes, research and development activities and graduate internships.

This initiative is linked with Thales's commitment to share knowledge, strengthen its presence in the UAE and aims to bring cutting-edge expertise to Emirates Aviation University students in the continuously growing field of aviation and transportation.

This agreement underpins the strengthening of the partnership between Thales and Emirates group, began last year when Emirates Airlines and Thales InFlyt Experience joined forces to create the future of in-flight entertainment and connectivity.
"
We are pleased to start our collaboration between Emirates Aviation University and Thales to develop world-class educational and development programmes for our students. We are committed to providing our students with the latest developments in the ever-changing aviation industry and we look forward to benefitting from all technologies that Thales has to offer
"
Stay connected with us...