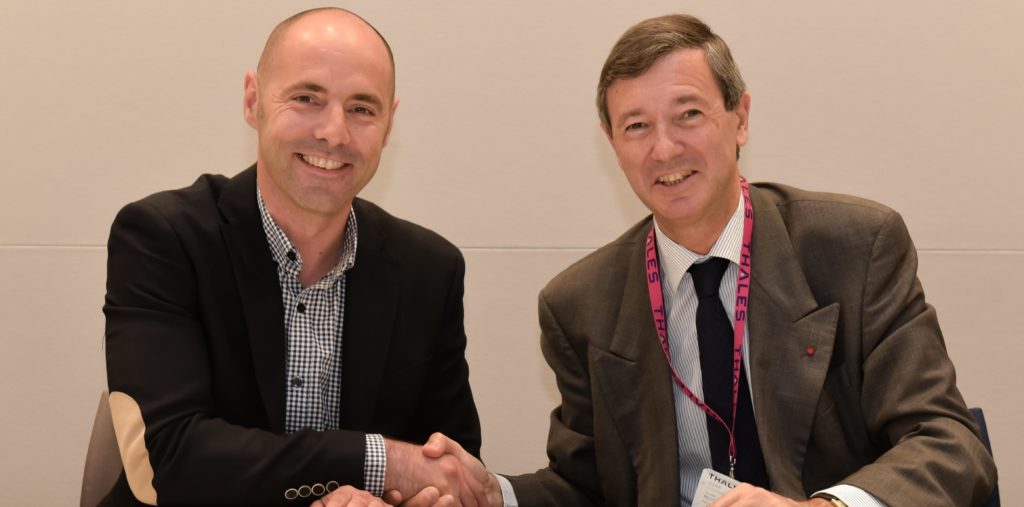 On 18 May, Olivier Dugrip, Chancellor of the Universities and rector of the Bordeaux and Nouvelle-Aquitaine education authorities, signed a partnership agreement with Pierre-Emmanuel Raux, director of the Thales site in Bordeaux, aimed at promoting joint initiatives to improve career awareness, orientation and training.

The agreement will support youth inclusion efforts and encourage young people to seek out career opportunities in science and industry. The venue chosen for the signing ceremony — the new Thales campus at Bordeaux-Mérignac — was highly symbolic in that it represents a radical shift in approach to workplace organisation and innovation. For the education authorities, classroom innovation is also a key objective of the efforts underway to redefine attitudes to learning and align educational achievement more closely with economic success.

Meeting the needs of industry by expanding skills training

As part of the new agreement, education leaders in Bordeaux intend to provide teachers, students and families with better information about careers in science and technology. The partners will also work together to better meet the needs of industry by expanding skills training and proficiency programmes in the educational curriculum, and by promoting the expansion of a network of training establishments with a particular focus on opportunities in the aerospace sector.

Thales fully recognises the importance of an open-door policy with the academic community. The company believes the new partnership will provide a strong framework for action in its ongoing effort to promote a culture of scientific and technical excellence while further supporting positive interaction between education and business.
Stay connected with us...