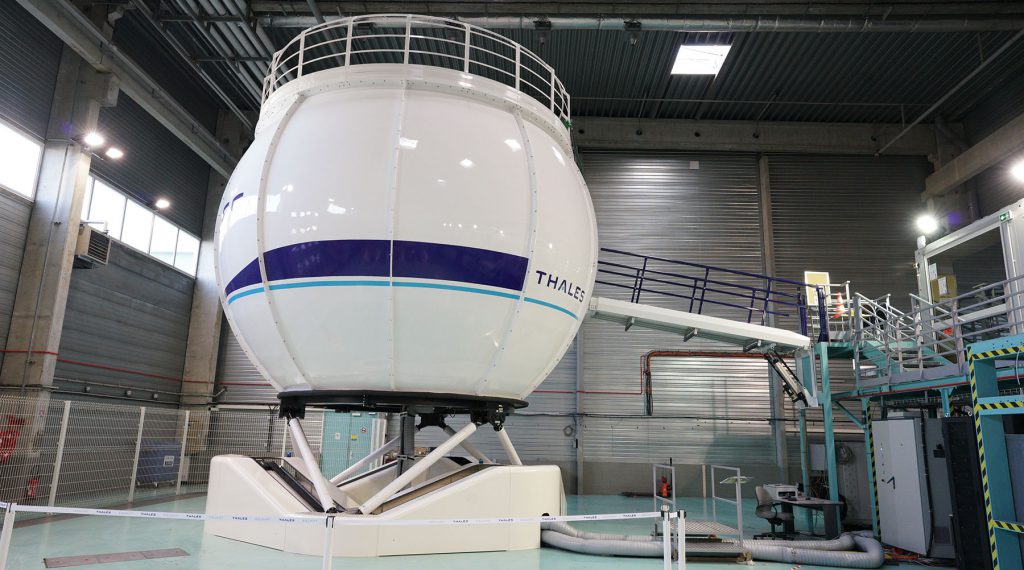 The new Helisim state-of-the-art training center is on track at Airbus Helicopters Inc.'s North American headquarters in the heart of the Dallas-Fort Worth metroplex.
Crews have completed construction on the new Helisim Simulation Center building and are now working to finish the interior of the facility. With an initial investment of $40 million, the center will provide introductory and recurrent training to thousands of pilots and technicians each year.
In addition, the first ever Level D Full Flight Simulator in North America for the H145, a high-tech civil helicopter that is growing in popularity in the Americas and worldwide, has just made its way across the Atlantic to arrive in Texas. It will now be reassembled and undergo extensive testing before its final qualification by the Federal Aviation Administration planned mid-2020.
"With the launch of this new Helisim Simulation Center and thanks to the new Thales Level D H145 full flight simulator, Airbus is poised to offer our customers unrivaled training solutions throughout North America," said Anthony Baker, vice president of Customer Support at Airbus Helicopters North America. "We believe education and training are key to ensuring the safety and strength of the rotorcraft industry for decades to come, and this center will play a major role in doing so."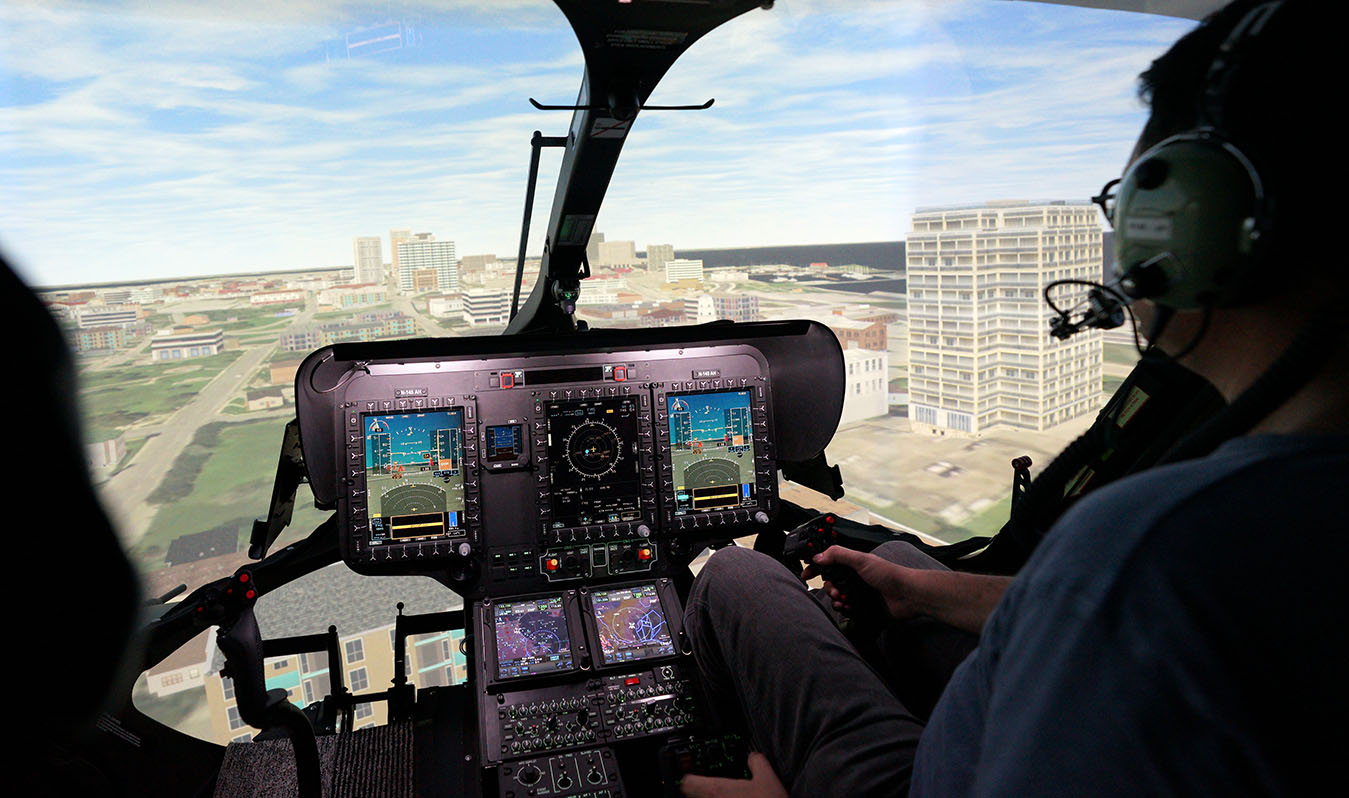 Developed by Thales, the Level D H145 full flight simulator fitted with an OEM Airbus Simpack is the most advanced simulator on the market and the second H145 FFS for Airbus globally. This new FFS satisfies the most demanding training needs and gives to pilots a better subjective experience", explains Jean-Christophe Lejeune, head of bids at Training & Simulation business of Thales. "It combines highest-fidelity simulation of the aircraft with real avionic equipment and Airbus Helicopters rehosted software, operationally-consistent scenarios based on civil security in Texas, and also a strong immersive effect thanks to a larger field of view and 4K projection technology associated with the unique Thales full electric Hexaline motion."
The new simulation center will house an H160 simulator, once that helicopter model is certified and production is underway. It already incorporates and has been operating since January 2019the AS350 full-flight simulator and EC135/EC145 Flight Training Device.
Helisim is a joint venture of Airbus Helicopters and Thales and DCI. The new Grand Prairie, Texas, center represents a major international expansion for Helisim, which brings  two decades of experience in simulation training for Airbus Helicopters aircraft.
Video: all about Reality H, the most advanced full-flight simulator for mission training