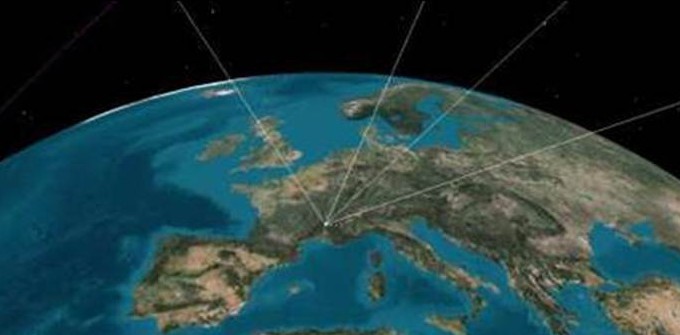 The European Space Agency (ESA) marked the first anniversary of Galileo's historic satellite navigation positioning measurement in 2013 by awarding certificates to groups or entities who managed to perform their own position fixes by receiving the live signals from the Galileo satellites. This award was granted to 50 users of the Galileo system worldwide.
Galileo live position computation by Thales
The recording made by Thales took place on Thursday 17th January 2013 during a time slot when the first four Galileo satellites were visible above Valence, southern France.
One part of the Thales Team, in Valence, successfully computed the Galileo position fix by recording the pseudo measurements and processing them with sets of ephemerides obtained from the ESA ground mission facilities and from the other part of the Thales Team in Toulouse. The receivers used to acquire and process the Galileo signals were developed by Thales Avionics in Valence.
The success of a position computation during the very early phases of Galileo operations was made possible by combining the unique competencies and expertise of the Thales group in navigation receiver development and space activities.
Strong involvement in Galileo
Thales has been a major partner of the Galileo program since the early study phase.
Its expertise ranges from ground mission infrastructure to ground, airborne and space-borne receivers, including satellite signal generation and system validation.
Further information about position fix certificates:
http://www.esa.int/Our_Activities/Navigation/Pioneer_Galileo_navigation_fixes_recognised_by_ESA
Further information about Galileo:
http://www.esa.int/Our_Activities/Navigation/The_future_-_Galileo/What_is_Galileo
[1] By courtesy of AGI, using STK software