Thales to open a Helicopter Training Centre in Norway
Sep 27. 2013
Thales is to construct a new Helicopter Training Centre in Norway near Stavanger's airport Sola by the second half of 2015. This Centre will serve the needs of the Norwegian Oil & Gas helicopter operators who are looking for best-in-class innovative training and simulation means as well as services.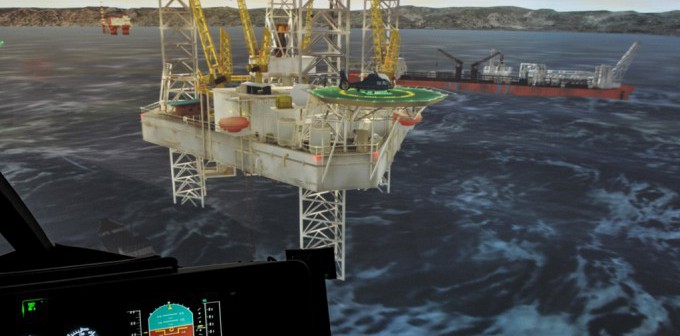 Thales is at the forefront of innovation for training and simulation tools and services. The customers of the Thales Stavanger Centre will benefit from the brand new Reality H Full Flight Simulator. The Reality H simulator uses innovative Roll-On/ Roll-Off technology allowing the easy swapping of several helicopter cockpits in the same simulator docking station.
The new Reality H simulator is also equipped with the revolutionary motion system called Hexaline. This new motion system fully developed by Thales Training & Simulation is offering an unparalleled level of realism without any maintenance constraint.
The "Thalesview" image generator will open new areas of mission training for the Norwegian Oil & Gas Helicopters pilots serving the offshore drilling platforms in the Norwegian and Northern Seas. It can be used for the very demanding Search and Rescue missions' training and more generally for all type of operations performed by helicopters in Norway.
Glenn Pedersen, CEO of Thales Norway, says: "Norwegian oil & gas helicopter pilots operate in one of the world's most challenging airspaces for rotorcraft, requiring outstanding skills, response times and attention to ever changing weather patterns. As such our aim is to provide our clients with the very best in helicopter training services in Norway."
Photo credit: copyright Thales