Thales training and simulation products and services in the spotlight in Orlando
Nov 29. 2015
Thales is showcasing its training and simulation capability at the Interservice/Industry Training, Simulation and Education Conference (I/ITSEC) taking place at the Orange County Convention Centre in Orlando, 30 November to 4 December. Onboard met Jean-Jacques Guittard, VP, Training & Simulation activities, just before the show.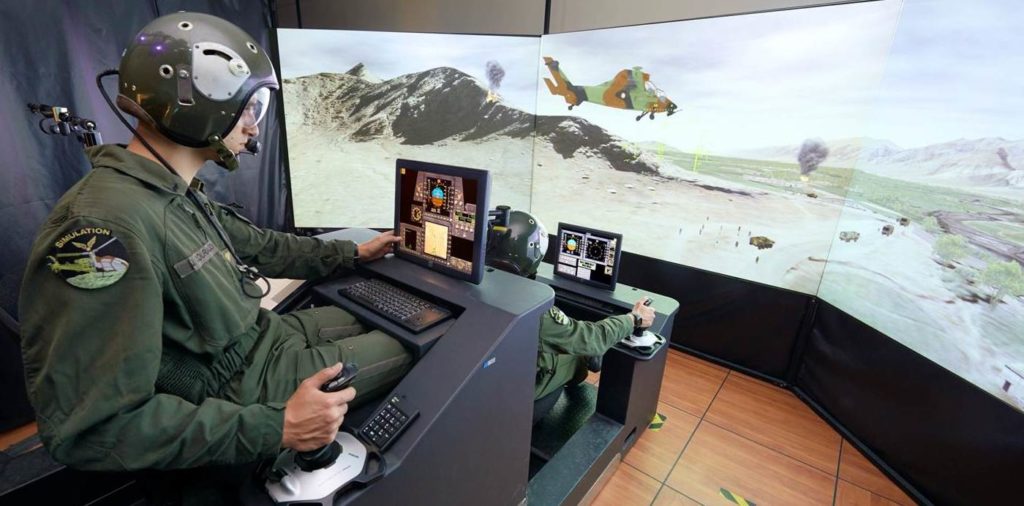 What does represent I/ITSEC for the Thales' Training & Simulation activities?

This event is an important opportunity for us to showcase how our expertise in training and simulation can help existing and new customers to meet their training requirements now and in the future. It gives us the chance to meet with people from all over the world and demonstrate why we are one of the leaders in this market.

What is new this year?

Thales is attending the event to promote our wide range of training and simulation products and services in air, land and sea, to show to customers our new technology and innovations such as the new Air Mission Trainer System and the urban warfare land collective training system. A zone of the stand will also be dedicated to training services to demonstrate how we design and deliver training services for armed forces and civil helicopters operators around the world.
Thales motion tracking systems will also be on display. These solutions developed by Thales Visionix are largely used by the simulation industry.

Could you tell us more about the Air Mission Trainer System and the collective urban warfare training solutions?

The Thales Air Mission Training System recreates the mission environment in high fidelity, enabling multiple crews to train together from multiple locations, bypassing the resource constraints of live flying. Thales offers the AMTS as a combination of synthetic training equipment and supporting services, configured to individual customer needs.
Drawing on our decades of experience, we tailor the system to specific operational requirements, assets, doctrine and partners, and make it rapidly adaptable to different aircraft types, to optimise training effectiveness and costs.
The collective urban warfare training demonstrates a comprehensive solution for technical and tactical training and mission readiness, from individual to crews and company/platoon, and up to battalion, extensible to brigade and joint level. The demonstration features an operational assault scenario in an urban warfare situation with specific capabilities. It also integrates the system SWORD from our partner MASA. SWORD is an extremely versatile tool allowing performing efficient training exercises at multiple levels, including the levels up to commander in chief.

What else will the visitors discover on the booth?

We present our complete offer on surface, submarine and maritime patrol training. We deliver highly integrated surface vessels training systems, for crews, command staff and equipment operators. We are present around the world with submarine training systems deployed and in active service. These systems include submarine control simulators, machinery control trainers and combat systems. We also deliver training solutions for a range of maritime patrol aircraft and helicopters, including realistic simulation of sensors and weapons in the full spectrum of demanding maritime conditions.
We also display Sagittarius Evolution which is a small arms trainer that covers all areas of marksmanship training from law enforcement applications, close quarter combat up to full military battlefield engagement training. Using the latest CryEngine® simulation technology, Sagittarius Evolution provides both virtual and live firing training capability for individual and unit training.
Last, Thales Visionix is demonstrating precision motion tracking solutions for unmanned systems, training and simulation, pedestrian navigation, and augmented reality.

What is your moto this year?
Our moto is "we deliver mission readiness" and 2015 has been the year where we have delivered to Forces their training capabilities in helicopter, military air, naval and land domains.

Attracting over 14,000 visitors from 60 different countries, I/ITSEC promotes cooperation among the Armed Services, Industry, Academia and Government agencies in pursuit of improved training and education programs, identification of common training issues and development of multiservice programs.
Stay connected with us...