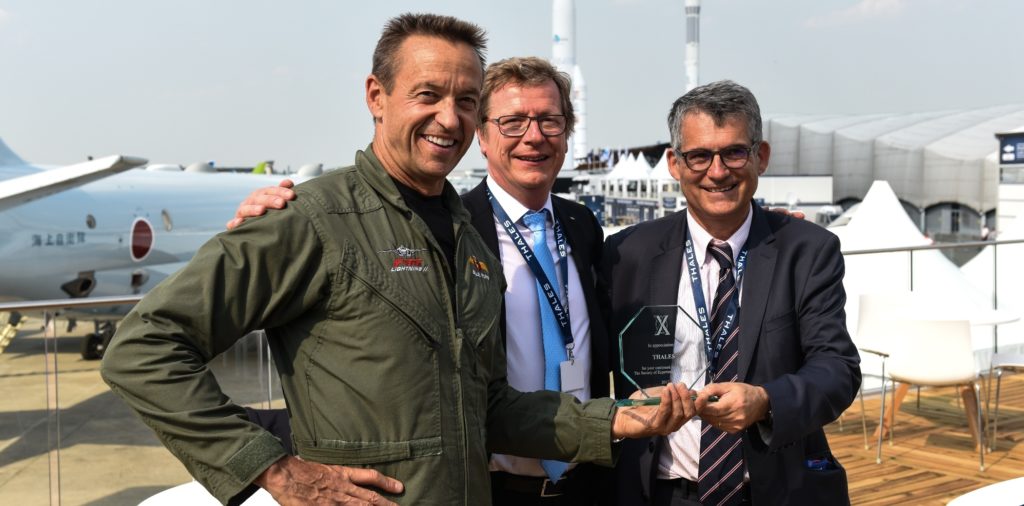 The Society of Experimental Test Pilots is an international organization open to all test pilots (fixed-wing and rotary) of all nationalities who have carried out experimental flight tests. It is also open to astronauts. The society is funded by individual and corporate annual membership fees; as such Thales, through its Visionix subsidiary, is one of the 66 corporate members.

Learn more of the Society of Experimental Test Pilots at www.setp.org.

Photo: Billie Flynn, F35 test pilot representing SETP, hands over a trophy in recognition of Thales's continued support to Didier Poisson (Thales Experimental Test Pilot) and Eric Parelon (VP Airworthiness Certification).
Stay connected with us...