Thales's Indian JV with SAMTEL delivers first batch of Displays for Mirage 2000 MLU
Oct 22. 2015
Samtel Thales Avionics Ltd (STAL), a joint venture between Thales and Samtel Avionics, has successfully delivered the first batch of Multi-Function Displays (MFD) for the mid-life upgrade of Mirage 2000 fighter aircraft of the Indian Air Force (IAF).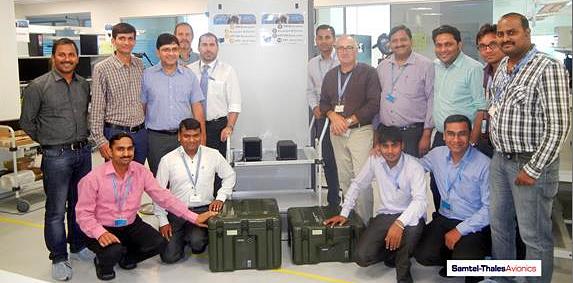 STAL has achieved timely production of these displays from its newly commissioned manufacturing facility in Greater Noida (near New Delhi) that became operational in December 2014. Seven months only after the readiness of its facilities, the brand new Indian team of STAL, supported by the avionics experts of Thales and Thales India, has succeeded to set up the production line, to commission the benches, to put in place its own manufacturing process, to qualify the Indian suppliers (boards, mechanics, sub-assemblies), and then to produce& test the first units.

A complete performance assessment of these 2 first displays manufactured by STAL has been done by Thales and the go ahead has been given for the delivery of these 2 units, two months ahead contractual schedule.

Find us on Twitter @thales_avionics, on our official Youtube channel Onboard TV and on LinkedIn Thales Aerospace.