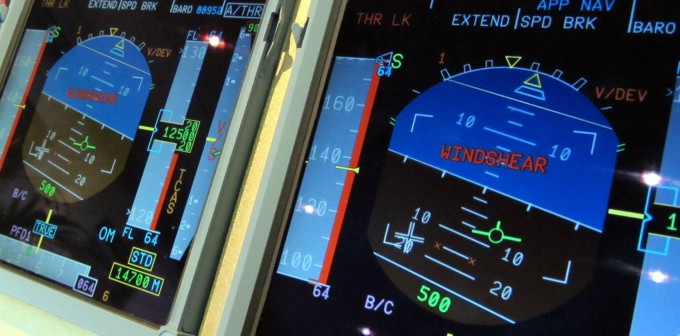 Thales's market share on the air transport segment surpasses 50% with solutions on board all the Airbus platforms. On the regional segment, Thales is well-positioned with a market share close to 30% covering the Bombardier Dash 8, and ATR -600 platforms. Its market share is also close to 30% on the helicopter segment with more than 400 rotorcraft equipped per year including a large part of Eurocopter platforms. Thales displays are also on board military aircraft such including the Rafale, the Mirage 2000, and the A400M. The overall Thales market share for displays represents approximately 25% in terms of deliveries for the aerospace market.
According to Gilles Labrousse, displays product line director at Thales Avionics, "the Thales offering is based on longstanding technological and industrial experience, which guarantees a high level of maturity and cutting-edge innovations. Our display products offer optimum performance in a slight volume and weight, and cover display sizes up to 15" to fit various market needs." 
As a technological pioneer, Thales has initiated various innovative new features. Guillaume Lapeyronnie, cockpit marketing manager at Thales Avionics, notes that "Thales was the first to introduce the touchscreen technology on the Rafale aircraft, interactivity for the A380 and LED backlighting for the S-76D helicopter." He adds that "Thales display products have also been designed to integrate a large set of human-system interfaces functions such as interactive digital map or synthetic vision." To achieve this, Thales has worked closely with several partners such as LCD makers and integrators to ensure the best level of innovation and industrial maturity.
A human factors-based approach
Thales is continually developing future innovations for displays. Denis Bonnet, head of Cockpit Innovation Design at Thales Avionics, comments that "our approach is strongly based on human factors to analyze the needs and the ways of working of the pilots who will fly with our systems, but also on a beneficial identification and understanding of valuable product characteristics for our customers." Thales's futuristic ODICIS cockpit concept is designed to shape the future of commercial and military avionics platforms. "One main feature is to display all relevant information in a simpler and clearer fashion on a larger and more legible display to ease workload and complexity," adds Denis Bonnet.
With their touchscreen-based capabilities, Thales's future display solutions can be configured to provide more freedom in how the flight deck space and touchscreen surface are used, enabling information to be presented in new ways across all types of aircraft. This new innovation draws on applied research work and creates a crew-centric system with simpler and more instinctive human-system interfaces allowing the pilot to focus fully on the job of flying the aircraft and performing the mission.
Illustration: copyright Thales