UK MOD awards A400M Atlas training service contract to Thales and Airbus Military
Mar 07. 2013
Thales UK and Airbus Military have signed an 18-year contract with the UK Ministry of Defence to supply training services for the A400M Atlas, the Royal Air Force's next-generation military transport aircraft.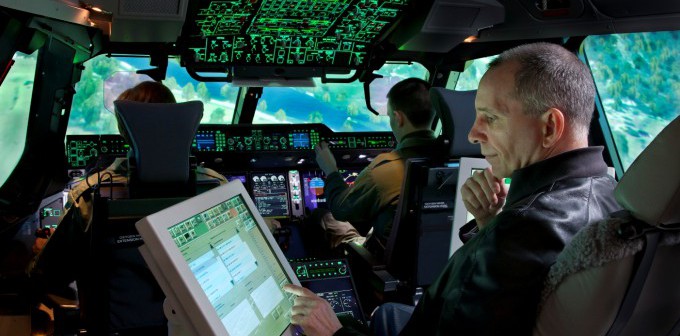 The multi-million pound training services programme will be operated by A400M Training Services Ltd, a joint venture between Thales UK and Airbus Military. The training services will include the design, construction and management of the A400M Atlas training school, the installation and maintenance of full flight simulators and all synthetic training equipment, and support to the RAF's own course design team and training staff.
The training school will be built at RAF Brize Norton in Oxfordshire, with work planned to complete in spring 2014. The school will train a range of aircrew and groundcrew in how to operate and maintain the RAF's 22 A400M Atlas aircraft.
Marion Broughton, head of Thales UK's military aerospace business, said: "This contract award demonstrates yet again that Thales is a key MOD partner in the provision of training services. It also continues our long association with RAF Brize Norton where we already provide VC10, TriStar and Voyager training services. We look forward to providing further services to the RAF's next generation of air support aircraft".
Picture: copyright Thales