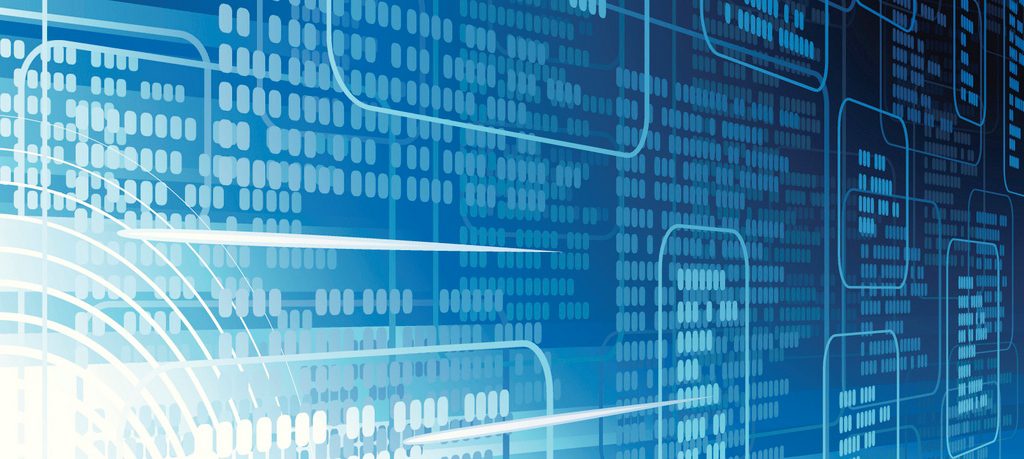 2.5 trillion bytes. This is the amount of data that is generated every day around the world by all kinds of systems, including the thousands of sensors and chips on board aircraft. This data provides us with information on passenger habits, mechanical wear and fuel consumption, among other things.
In the digital age, beyond providing us with information, this data is valuable and has huge potential when analyzed: here is how Big Data can benefit the aviation industry. 
Data to improve the passenger experience
In the highly competitive commercial aviation sector, in-flight entertainment and communication issues are essential. The added value provided by an enriched and personalized customer experience is a major commercial challenge, particularly in terms of customer loyalty for airlines. Today, connectivity and access to personalized multimedia content are dominant criteria for a passenger.
The industry has taken this on board: even if passengers are a captive audience, they remain consumers; targeted advertising and content suggestions not only contribute to improving the customer experience but also to generating profits. The Thales Inflyt 360 solution analyzes passenger data to create profiles and offers each user increasingly personalized content and recommendations based on their age, interests and even destination. Airlines can thus better identify their customers, and offer them a more qualitative service and enhanced flight comfort.
Maintenance evolving thanks to data
The use of data from embedded systems is leading to a shift from a corrective approach to a predictive approach to carrier maintenance. Predictive algorithms make it possible to anticipate wear and tear on mechanical and - to a lesser extent - electronic parts. The processing of this data offers new perspectives in terms of optimizing maintenance costs: we know that an aircraft immobilized on the ground represents a loss of revenue of $10,000 per hour!
With the growth and renewal of air fleets, the MRO (Maintenance, Repair & Overhaul) market can also rely on data to better manage its supply chains: "Analytics can be of great help in optimizing fixed inventory and moving towards just-in-time spare part management," says Aurélien Debreyne, Chief Digital Officer for the Avionics global business unit of Thales.  In addition, aircraft maintenance centres will be able to offer better customer service by ensuring the availability of the necessary parts in real time.
Big data, air traffic and environmental footprint
Global air traffic continues to grow: in ten years, it has increased by more than 60% and is expected to reach 12 billion passengers per year by 2031. These figures raise the dual issue of airspace sharing and the environmental impact of such traffic. The European SESAR programme, launched in 2007 and still in its test phase on various carriers, aims to use data to ensure the fluidity of traffic in the European sky while reducing aircraft fuel consumption.
 "7.8 million tons of fuel are wasted each year due to poor air traffic management," explains Pierre Fossier, Technical Director of Thales's Land and Air Systems global business unit in an interview given to the Industrie & Technologies website. Flight paths can also be optimized by using the data to modify routes in real time to accommodate storms and other disruptions. In addition to substantial fuel savings, it is now possible, thanks to data, to reduce the environmental impact: civil aviation generates 2% of global CO2 emissions, particularly because of the time spent over airports, while waiting for permission to land.
Data means cybersecurity
In the digital age, information system security represents a major strategic challenge, both in terms of protecting passengers' personal data and aircraft flight data. With the acquisition of Vormetric and Guavus, Thales has gained all the skills required to ensure maximum data security and optimal data processing. These skills, combined with Thales's advanced technologies, ensure reliable and effective protection against cyberattacks and other hacking of information systems.
In terms of flight safety, data of different formats (logs, events, technical data) will be able to be virtually stored in a cloud, replacing the black boxes whose information recovery can be incomplete or even nil in the event of a plane crash.
At the level of users, the collection of personal data induces maximum security of this information. Indeed, consumers are increasingly aware of the issues surrounding the exposure of their private lives. Airlines must therefore overcome any reluctance by guaranteeing them the protection of their personal data; the challenge is to build customer loyalty. In Europe, the Passenger Name Record (PNR), which has been in force since 2016, is a directive whose objective is to authorize and legally regulate the transfer of passenger data collected by airlines for commercial purposes. The holding of data relating to passengers' private lives is regulated, although the information stored can be consulted by the competent national authorities in the event of a terrorist attack, for example.
With the explosion of data, we see the possibility of improving passenger experience by customizing customer service, the ability to predict aircraft failures for increased flight safety, and the ability to optimize air traffic flows and limit our impact on the environment. But the big data that is developing in our industry also brings its share of threats: cyberattacks, weakening of information systems, exposure of sensitive data and data relating to privacy.
Big Data is significantly changing the outlook for the aviation industry, economically, strategically and operationally. The emergence of this "digital black gold" is pushing us to rethink the management of our organizations, to review the business models on which their economic viability is based. All the more so when we realize that the value of the data goes hand-in-hand with the artificial intelligence that makes it possible to exploit it.