Successful Multi-Core For Avionics working group meeting with authorities
Feb 27. 2013
The MCFA (Multi-Core For Avionics) is a working group launched on the initiative of semiconductor manufacturer Freescale with the objective of addressing the challenges related to the introduction of multi-core processors in the certified avionics domain.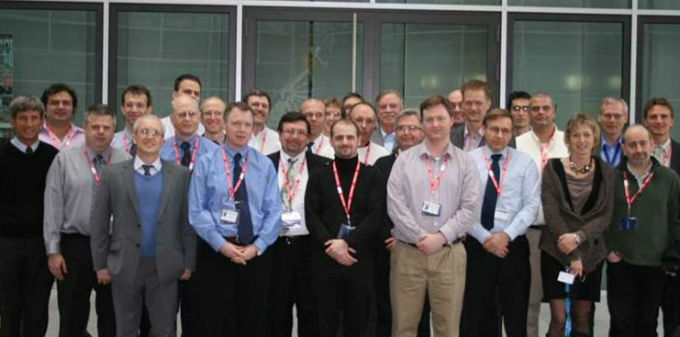 The MCFA meeting that took place on January 22-24 in Cologne, Germany, was hosted by EASA, the European Aviation Safety Agency. This unique event brought together the members of the Chair* and Charter** as well as the certification authorities EASA and FAA (Federal Aviation Authority). The aim of the meeting was to discuss the challenges of certifying multicore processors in avionics applications. It was the first time that industry players met with certification authorities prior to definitive directives from the government agencies being published. The certification authorities were clearly looking for direction from industry.
The MCFA meeting during these three days allowed to gather 23 persons from different companies such as Airbus Commercial, Airbus Military, BAE, BARCO, Boeing, Cassidian, CMC, Dassault Aviation, EADS, Elbit, Eurocopter, Freescale, GE, Rockwell-Collins, SAAB, Thales, UTC Aerospace with 4 persons form EASA and one from FAA.
Throughout the three days, the exchanges enabled the concerns of EASA and FAA for this type of components to be aired and understood, along with their expectations with regard to industrial players, and the proofs and demonstrations needed for smoother certification.
The event served also as a means of finalizing a similar approach for the aviation industry based on a common documentation in order to favour a similar certification approach between the participating member entities. The MCFA working group wishes to gain greater access to certification information, paving the way for an easier path to successful certification.
The MCFA is organised across three levels:
*Members of the Chair (seven), who are the founding members: Freescale, GE, Rockwell-Collins, Barco, BAE, UTC, Thales, is in charge of the organisation of MCFA activities, such as meetings, working topics and approving the introduction of new members
**Charter members are entities who will work with certification authorities such as EASA, FAA, TCCA or others (eg: Airbus, Boeing, Dassault Aviation, Eurocopter, Sagem, etc.)
Additional "general" members are people who work in the domain of certified equipment but who do not have direct relations with the certification authorities (eg. Sysgo, WindRIVER, etc.)