Thales's Johanna Dominici wins French Women of Industry trophy
Sep 21. 2012
Johanna Dominici, Innovation Engineer within the Innovative Cockpit Design department at Thales Avionics in Bordeaux, was awarded a French Women of Industry trophy in the "Promising Start" category at a ceremony held on September 20th 2012 in Paris.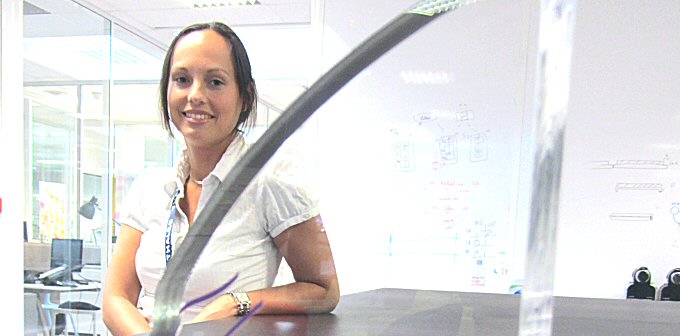 Johanna Dominici, 27, has most notably worked on the ODICIS (One DIsplay for a Cockpit Interactive Solution) project for which she was responsible for the future cockpit demonstrator alongside colleague Loïc Becouarn. As an engineer she supervised and contributed to the definition, manufacture and integration of the prototype in close conjunction with the nine European partners.
The awards, launched this year by French magazine L'Usine Nouvelle, aim to put the spotlight on women who "invent new products, lead major projects, push back the boundaries of production, found companies and manage finances". Applications were submitted by 200 hopefuls, and a jury nominated 21 women in seven categories.
The Industry Woman of the Year grand prix was awarded to Jocelyne Garnier of STMicroelectronics, who also committed to mentoring Johanna Dominici's career!
Johanna Dominici states that "this type of event is important in order to talk about women in industry and, more widely, about women in technical fields, of whom there are still too few."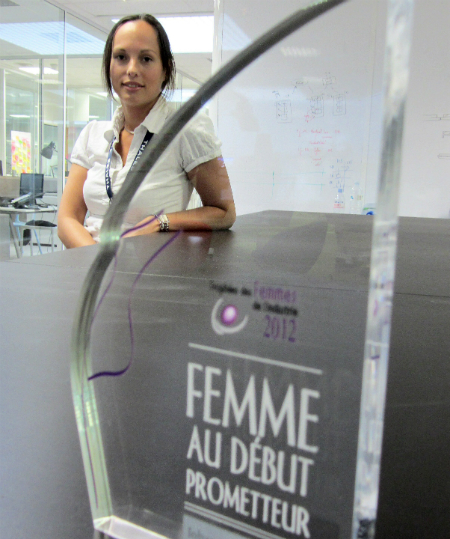 This is but the latest milestone in what is shaping up to be a remarkable career. In 2012, ODICIS was awarded a Janus de la Prospective label by the French Design Institute's under the aegis of the French ministry of foreign trade and industry. Within Thales, ODICIS also won gold at this year's Thales Innovation Awards in the "Technical Innovation" category, as well as winning the Thales People's vote.
Johanna has already jointly authored 13 patents, which have either been filed or are pending. She is also committed to actions aimed at drawing young people, particularly young women, to studies in the field of science. She represents Thales and her profession in high schools in order to provide guidance to 14-16 year-olds. She is also part of a work group at Thales focused on the position of young people in the workplace.