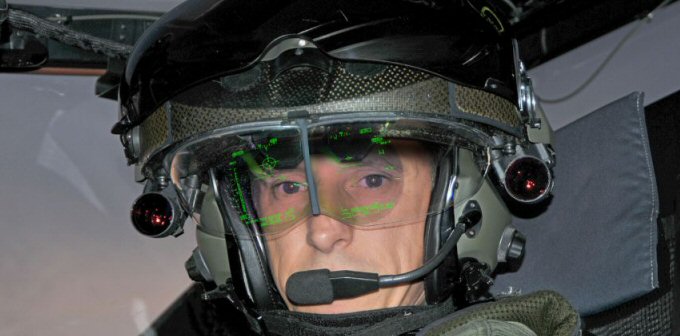 The purpose of the tests, scheduled between June 2012 and April 2013, is to confirm the compatibility of HMSD with the military transport aircraft for night missions. During the campaign, A400M pilots will benefit from the integrated night vision function of the TopOwl.
The equipment meets all the demands of latest-generation transport aircraft cockpits and ensures that the symbology and EVS (Enhanced Vision System) imagery projected on the Head Up Display are compatible with the intensified night vision imagery.
TopOwl is the only HMSD system in service to incorporate a night vision function. It offers the same performance as the latest generation of night vision goggles but provides a significantly higher level of comfort, enabling pilots to fly long missions in complete safety.
The visor-projected intensified night vision image provides excellent environmental perception and very good peripheral vision. In addition, if image tubes become saturated or fail, the pilot is able to maintain direct vision through the visor, significantly enhancing flight safety.
With more than 1,000 systems delivered to date, TopOwl has already been selected for numerous combat helicopters and has already shown its efficiency in deep-night missions conducted by combat helicopters in Libya and Afghanistan.
TopOwl is a registered trademark